Anicca Engineering (Web)
The Brief:
Anicca Engineering required a total revamp of their existing site and turned to us for help. The new site needed to display considerable amounts of information including several case studies and recent engineering projects undertaken by the company. The client was keen that the revamped site had a clean look, with all information presented in a compact format.
The Response:
Having worked with Anicca previously in designing their company logo and business cards, we already had a good understanding of their design preferences and requirements. We were able to design and develop the site very quickly which was much appreciated by Anicca.
Home page: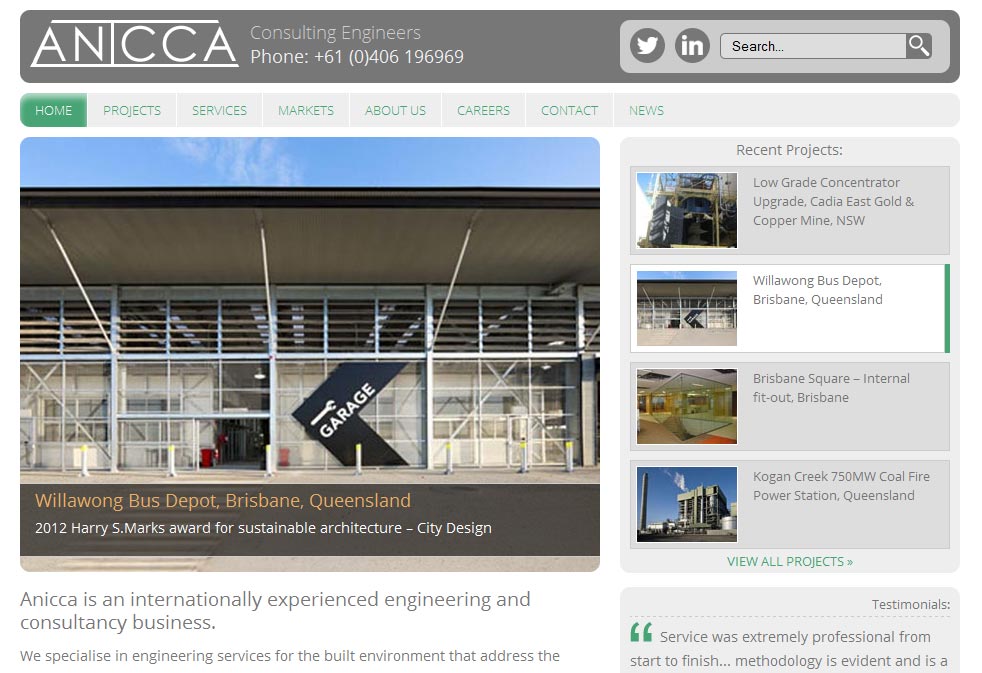 Using a flexible grid system we were able to deliver Anicca a fully responsive site. All elements of the site, including the complicated home page 'recent projects' banner, were designed to resize and reposition according to the available screen width and height. This ensured that the site looked great on tablets and mobile devices.
About page: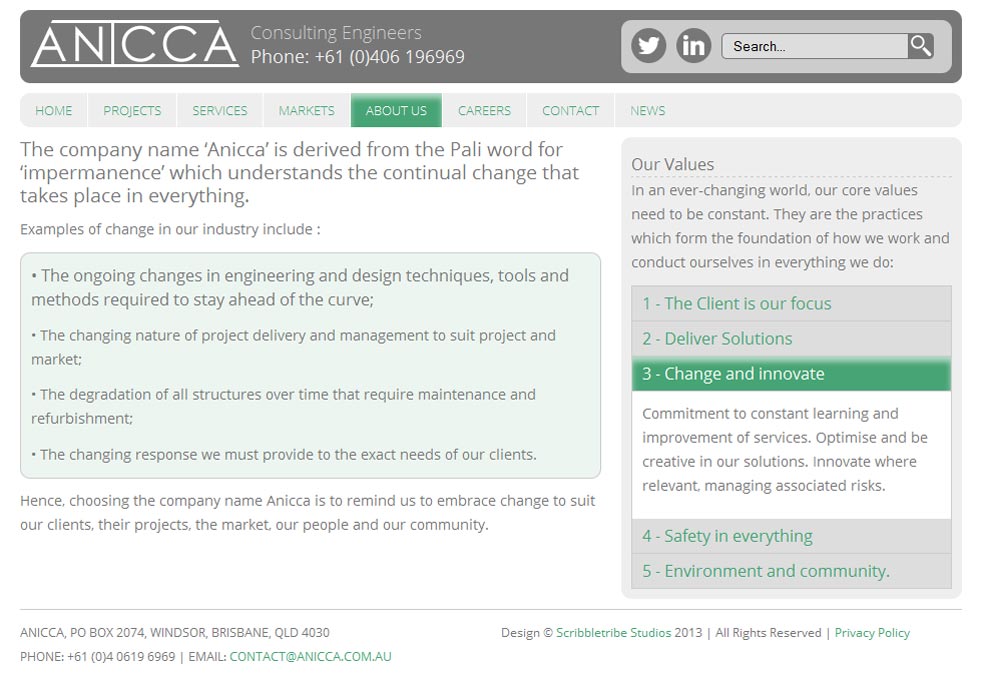 The use of colour within the site was an important consideration. With a subtle and conservative palette of dark and light grey, we mixed in a vibrant green to highlight and accent key areas of the site.
Services page: