Anicca Engineering (GFX)
The Brief:
A thriving Australian Engineering Consultancy needed strong, no-nonsense logo design. The successful logo would have to be simple, classic, corporate – yet with a subtle nod to the skill, artistry and expertise found within the engineering world.
The Response:
We knew from the start that a successful solution would incorporate a solid geometric footing. The shape and angles of the letters 'ANICCA' easily lent themselves to be used almost as structural elements to support the overall design.
In particular, the letter 'I' was interpreted as a symbolic 'I-beam'; a staple of the construction industry. The primary letter 'A' was tweaked slightly in order to connect to all the other letters within the supporting 'I-beam' device.
Final Design:

With the logo design successfully nailed, and the client pleased with the result, we were additionally invited to design business cards for Anicca. Building on the structural motifs employed within the logo design, an additional architectural element was used.
Business Card – Front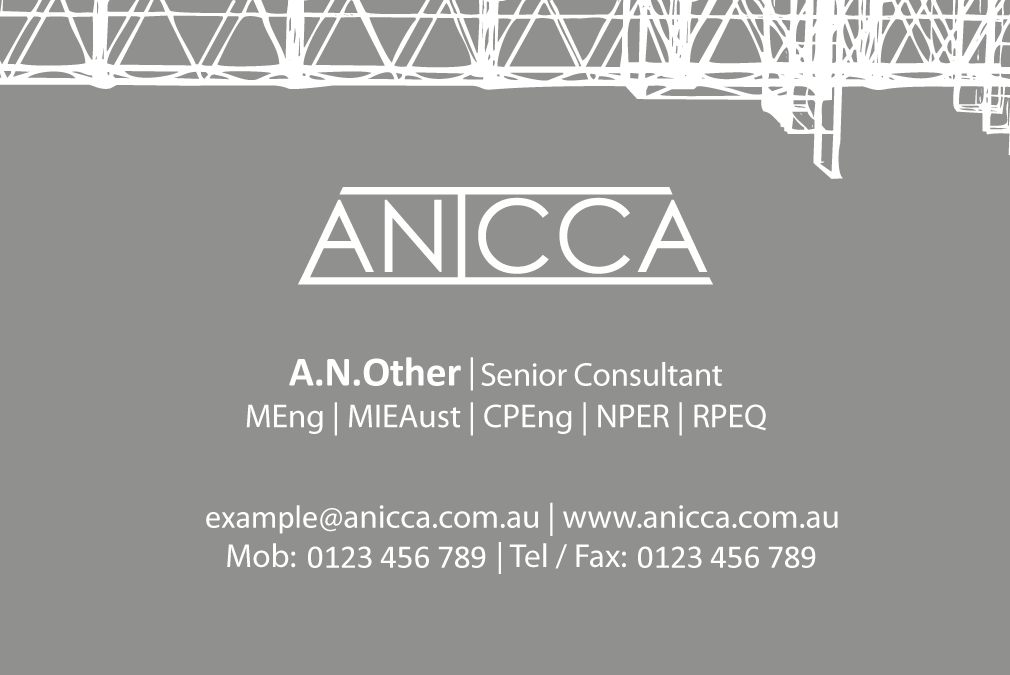 Business Card – Back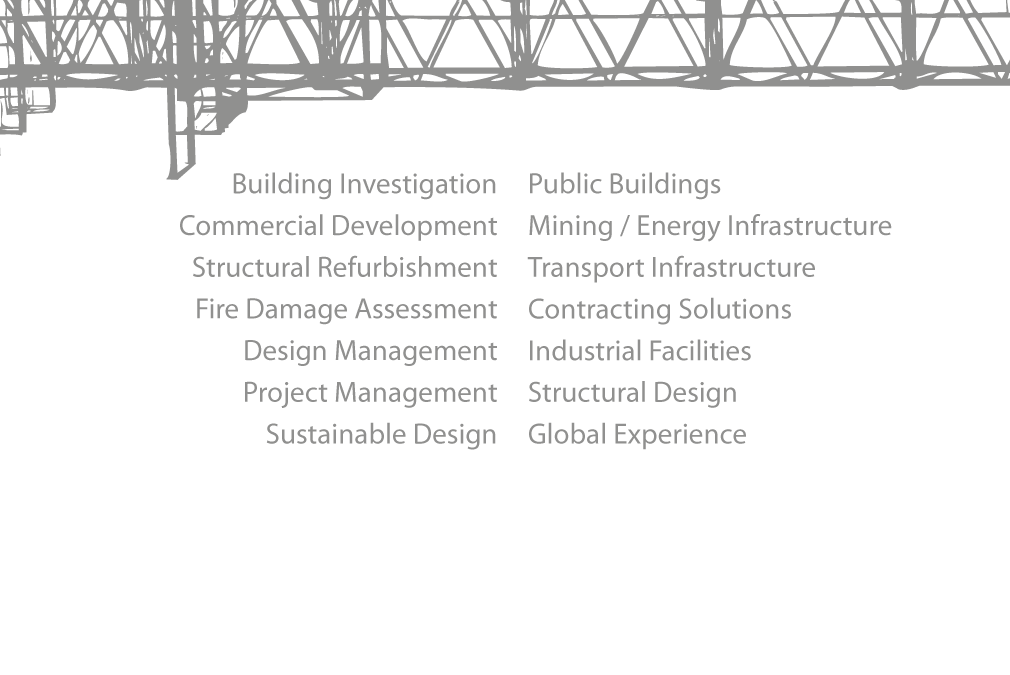 A wire-frame construction tower frames the top of both the front and rear of the card. A decision to invert the colour on the rear of the card was taken primarily to improve legibility of info, but also to contrast effectively with the front. At the client's request, additional room was found at the base of the rear of the card – to provide space for handwritten notes during meetings.