Aquatics Live
The Brief:
The largest show for fishkeepers in the UK, 'Aquatics Live' already had their website design sorted but needed our help in getting the design off the drawing board and onto a fully fledged production website.
The Response:
Working with well laid out layered artwork and comprehensive instructions, our task was primarily a technical challenge to quickly and efficiently convert the site from PDF to website, with a few small bonuses added in along the way.
Home page: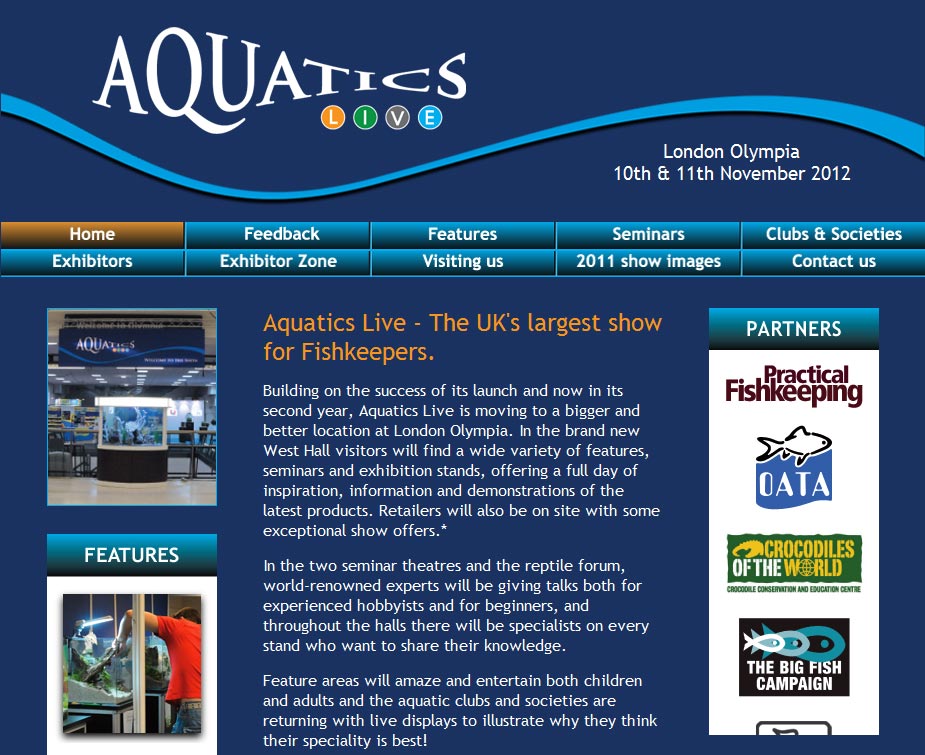 Scrolling 'Partner' logos, 'Feature' boxes and social media feeds were added to the site to improve visitor experience. Exhibitors at the event had access to seperate areas of the site where they could download any additional information that they required.
Exhibitor Zone: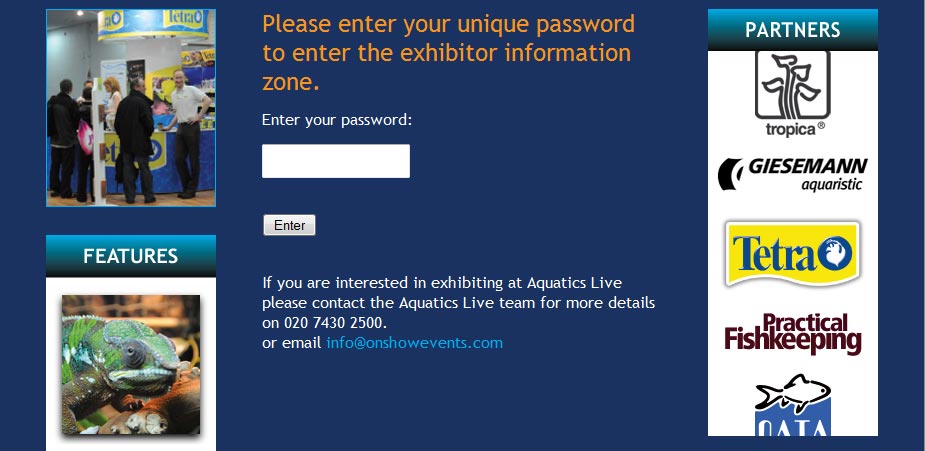 Following a hugely successful show, the team at Aquatics Live were keen to collate visitor feedback. We helped Aquatics Live gather this information through our online feedback form – a valuable resource to help them plan for an even bigger show next year!
Feedback Page: