Blue Dragon Essentials
The Brief:
Rob Esser, a leading practioner and authority on Bio Superfoods and Bio Preparations asked for our help in creating an e-commerce site for his business 'Blue Dragon Essentials'.
The Response:
We met with Rob and quickly gained a comprehensive understanding of his business. Clearly passionate about his product (and about life in general!) we were keen to make the Bio-preparations centre stage, with additional information for prospective buyers neatly and attractively laid out.
Blue Dragon Essentials Home Page: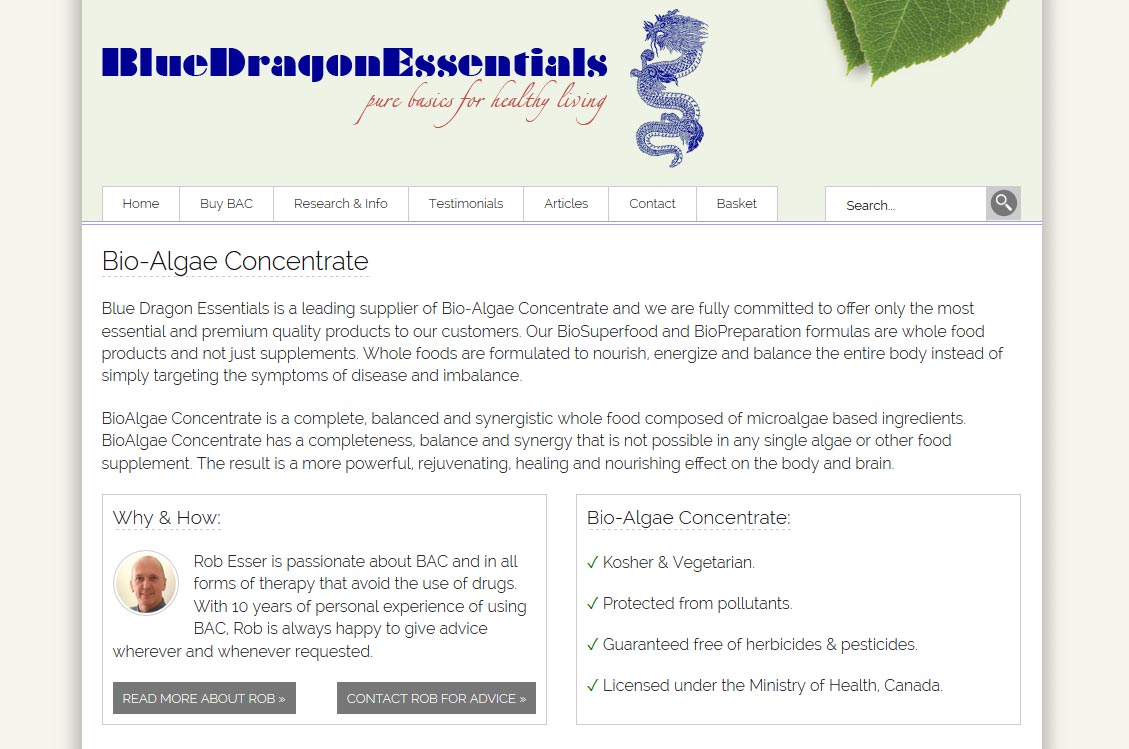 We integrated a very simple and straightforward Paypal checkout to the site. This was deemed a very cost-effective and efficient way for Rob to run the site, as well as providing a great experience for customers. Product pages were concise and easily read. Additionally, we created custom fields for all pages so that Rob could easily update prices, photos etc without wading into the code.
Product Page: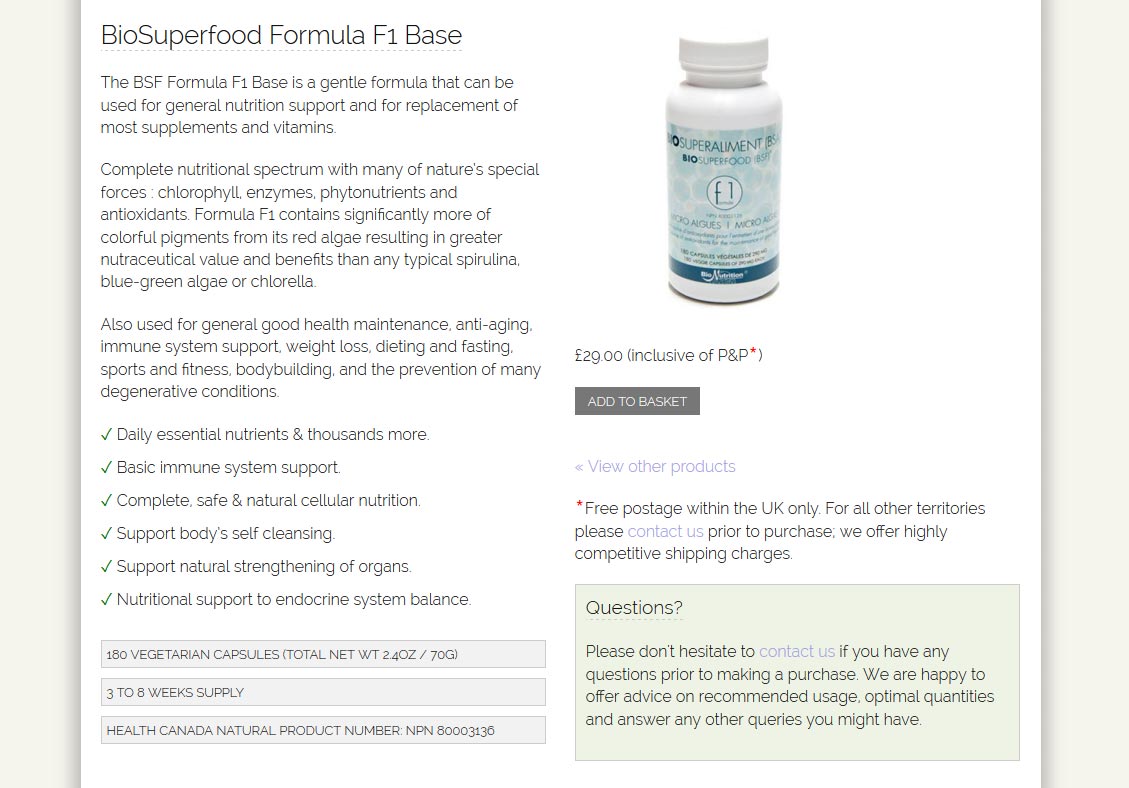 No real surprise, we made the site fully responsive and looking gorgeous on mobile devices – as we do for all of our sites!
Fully Responsive: