Canterbury Baking School
The Brief:
The 'Canterbury Baking School' contacted us to ask for our help in totally revamping their existing website. We were additionally tasked to effectively rebrand the entire business from scratch – with the creation of a new logo, web content and copy writing all requested.
The Response:
We met with the owners and discussed their functional requirements and design preferences in detail. We gained a deep understanding of the nature of their business and the target audience. A simple, clean and 'friendly' feel to the site was requested. A pallete of wheat-yellow, purple and green was used. Photos supplied by the client were digitally enhanced and these were used to showcase the various produce and workshops available to potential customers.
Canterbury Baking School Home Page: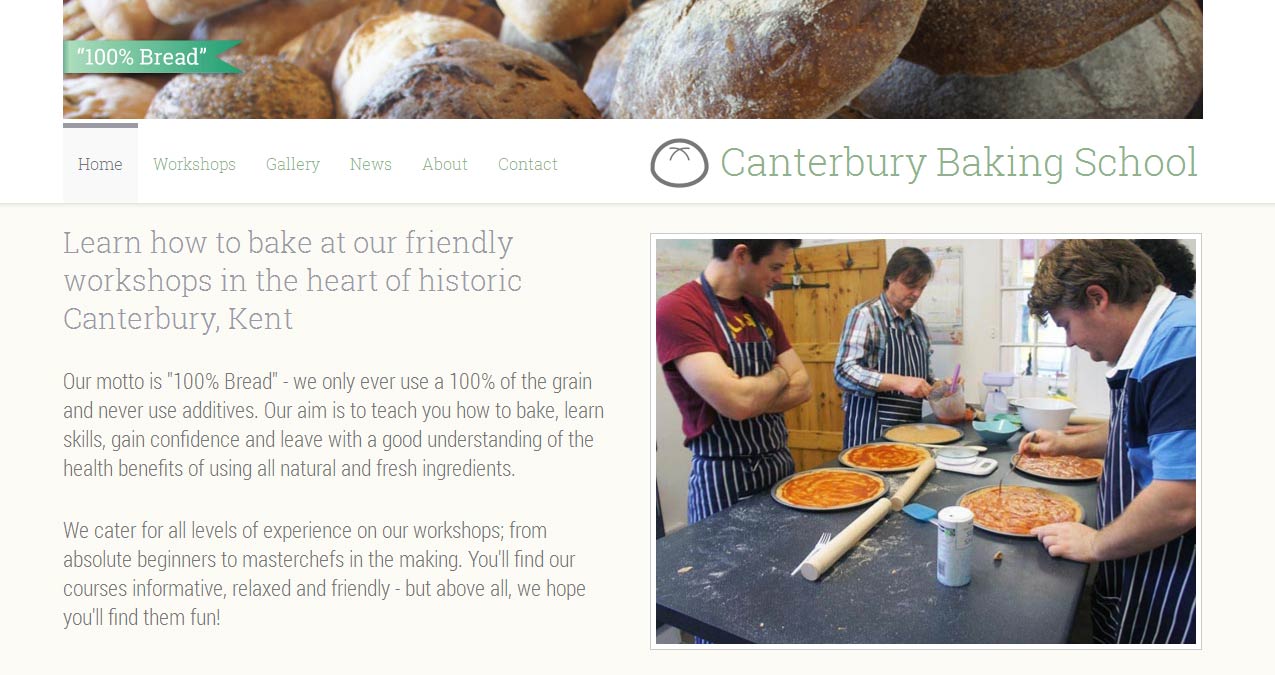 Canterbury Baking School Footer:

In the 'Workshops' page, we took existing content from the old website and presented it in a much more accessible manner. We spent the time to help the owners identify the key areas of their business that would be best promoted on the website, helping to clarify and streamline information in a way that optimised its appeal and impact.
Canterbury Baking School Workshops Page: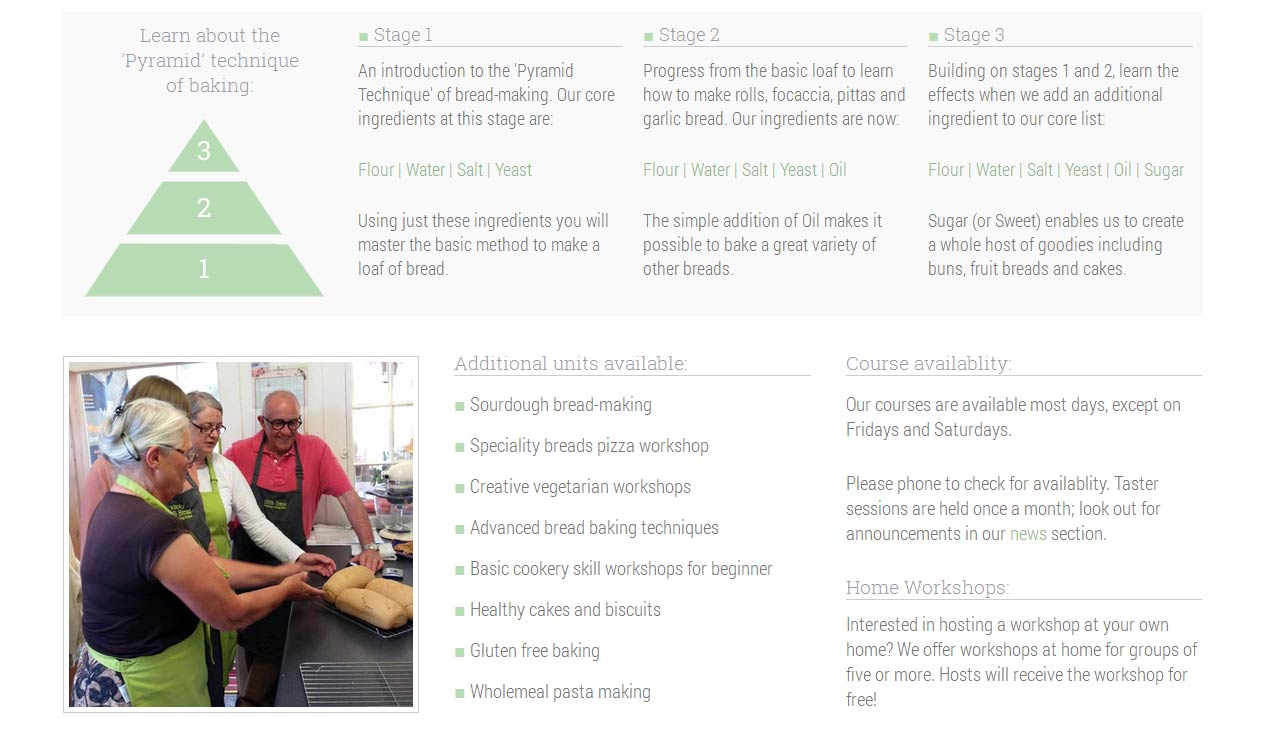 The site was made fully responsive for mobile and tablet users. Additionally, we added a javascript validated contact form, and a spam-protected email address. An interactive map with a custom branded marker was added to aid visitors to the site in locating the business quickly. Social media buttons were included and a custom Twitter feed placed within the footer.
Canterbury Baking School Contact Page: