Continental Cycle Climb Challenge
The Brief:
We needed a showcase site for our very own charity event: the 'Continental Cycle Climb Challenge'. The idea of the event is fairly simple, fairly crazy. 6 bike rides undertaken on 6 different continents, with each ride climaxing with the ascent of the highest road found on that continent. The website 'Cycleclimb.com' was designed primarily to highlight progress of the charity event, but also as a resource and forum for biking enthusiasts.
The Response:
A fully responsive grid-based framework was used for the site. A full-height, full-width background image of a beautiful mountain landscape was designed to give instant visual impact to the visitor, and made sure that there were was no confusion that this site was all about putting bikes on top of very high mountains!
Home page: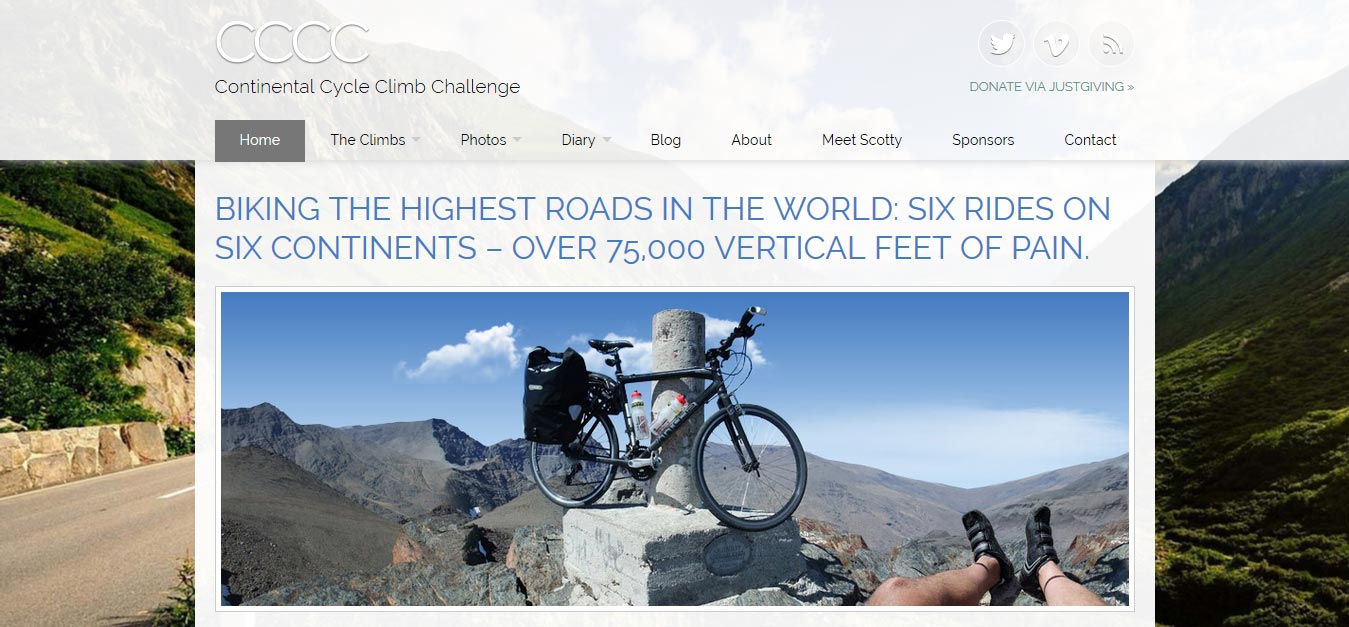 Footer:

After successfully completing two 'legs' of the event (in Europe and Australasia) the site content had rapidly expanded with the additions of video and text diaries, hundreds of photos, route maps and blog posts.
Photo Gallery: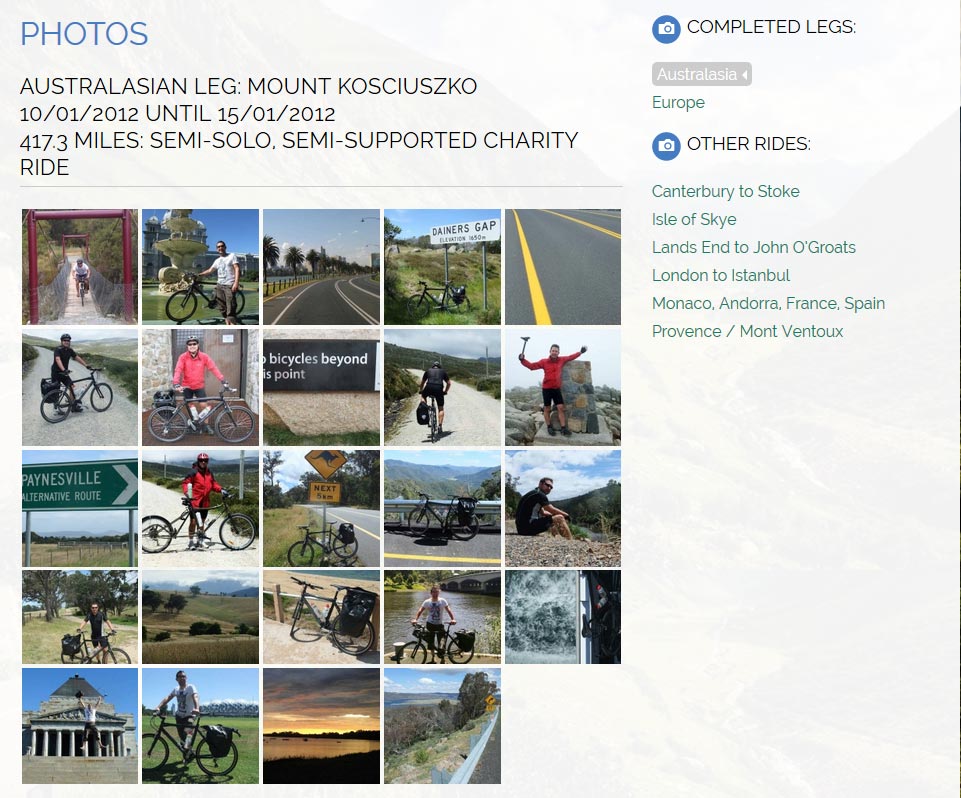 An interactive map was constructed in which users could click on each continent to find out more information about the ride planned, or completed, on that particular continent.
The Climbs: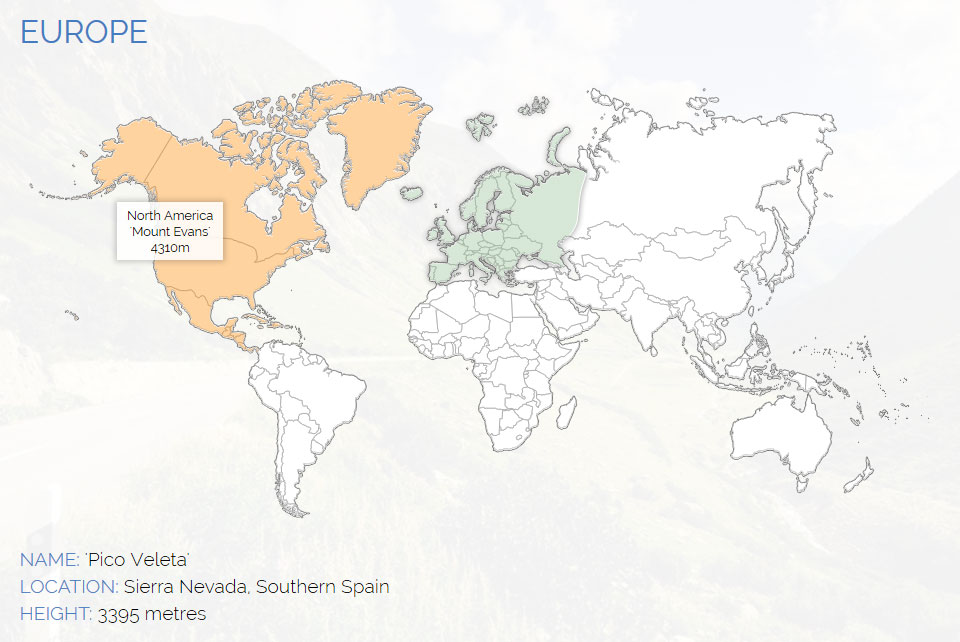 With a further 4 rides to complete, there's still a long way to go before the challenge is over. However, the site continues to grow nicely and day-dreams of biking in the Andes or Himalayas in the not-too-distant future help keep our motivation high!