Evil Llama
The Brief:
London based creative team 'Evil Llama' approached us for help in creating a website that would showcase their many services and large catalogue of work. They required a simple, functional and easy to maintain site that could incorporate videos, galleries and news items all with the minimum amount of stress.
The Response:
Our client was very keen to get the project up and running in double-quick time, and we were happy to pull out all the stops in creating a deceptively simple, bespoke website in just under 3 days. The look and feel of the site was strongly influenced by the clients own pared down, deconstructed style – and we worked closely with the clients in-house designers to achieve a continuity between the site and their already established brand indentity.
Evil Llama Home Page: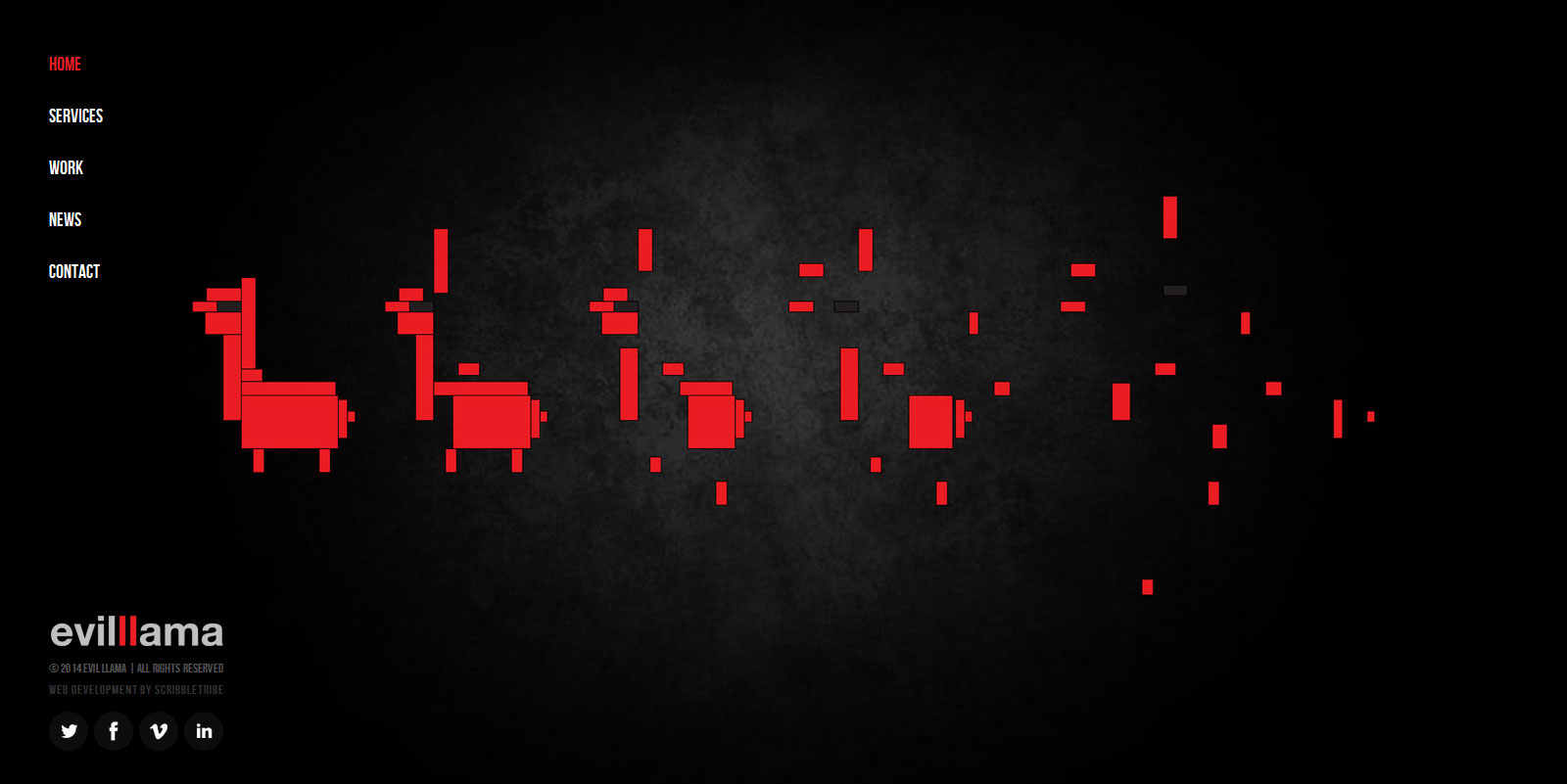 Evil Llama's impressive portfolio of work includes DVD and BluRay productions of international heavyweight artists U2, Pink Floyd and Julian Lennon. Naturally, presenting this work – as well as highlighting video production, graphic design and audio production services – was the main focus of the site. Using simple 'shortcodes', we added the ability to easily include fully responsive video players and image galleries.
Evil Llama Work Page: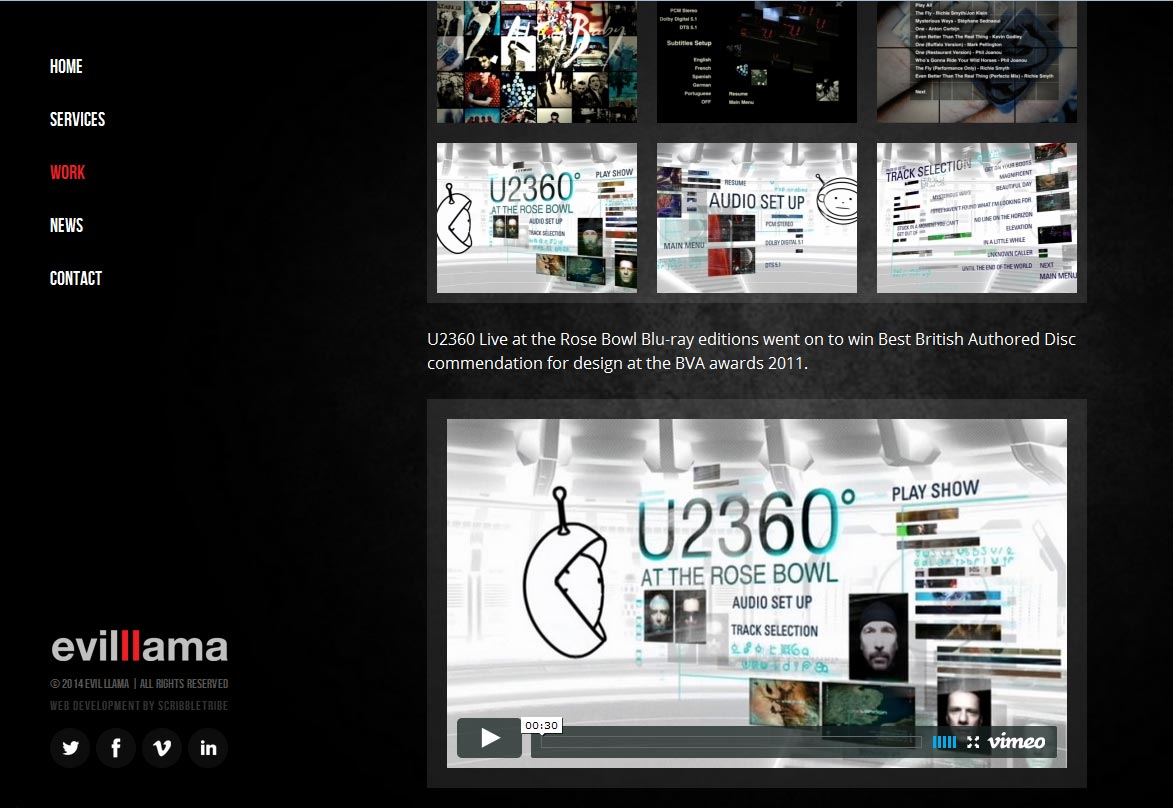 With ever increasing internet traffic generated through mobile phones and tablets, we knew from the outset that we would need to build a fully reponsive site. We gave a great deal of attention and effort to ensuring that all elements of the site would smoothly adapt to fit all screen sizes.
Fully Responsive: