Feel Zanzibar (GFX)
The Brief:
Following up the successful web design work completed for 'Feel Zanzibar', we were also asked to create business cards and a logo for the independent tour company.
The Response:
A very open brief meant we were free and happy to experiment with various designs for the business cards. Motifs of air-travel, palm-trees, wild-flowers and 'cotton-wool' clouds in endless skies were all explored:
Business Card Look and Feels: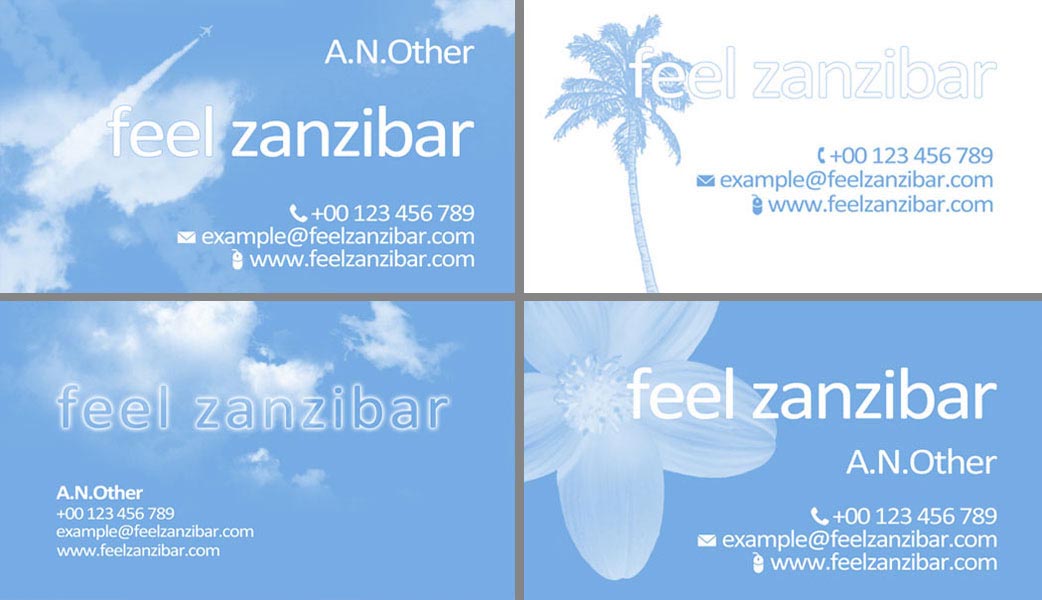 Although receiving the initial look and feels favourably, the client requested that the business card and logo incorporated more of the style and colour found within the actual website. Happy to set out in a new direction, we decided that a better solution could employ the turquoise waters so prominent within the website, and  several other additions:
Business Card incorporating final Logo: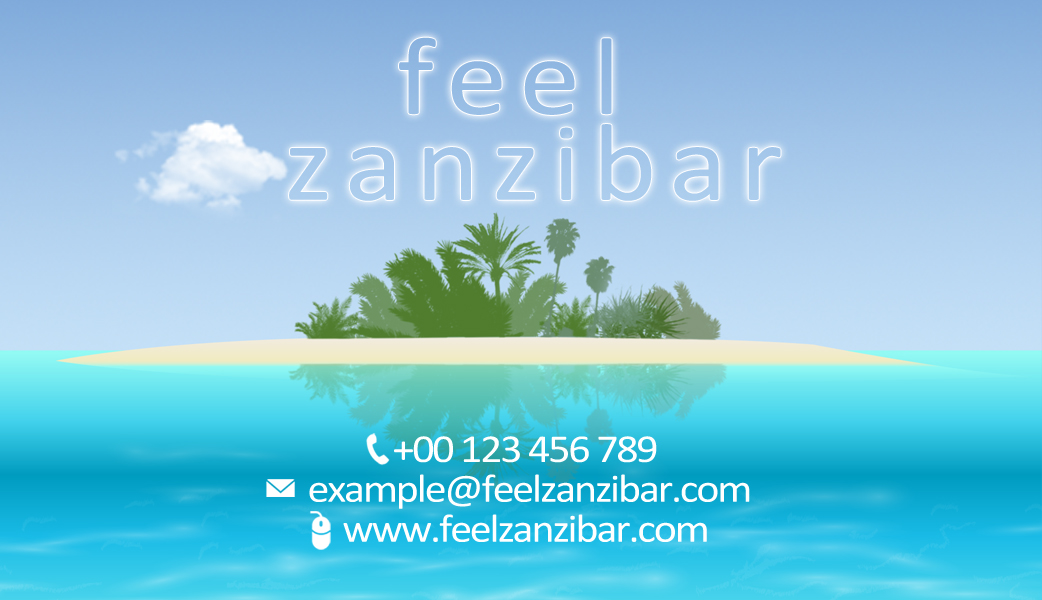 The final design brings together several elements from the website: the clear turquoise waters, the fluffy white cloud, transparent logo text and the addition of a desert island paradise.