Feel Zanzibar (Web)
The Brief:
A small, independent tour company based on the stunning island of Zanzibar, needed help in getting their website and company noticed. Our pro bono work this year was spent totally revamping their exisiting site and in creating additional design work. A very open brief, we were simply asked to help them out in any way we could – and naturally we were happy to oblige.
The Response:
From our own photography, and also from images supplied by our client, it was immediately obvious that the sheer beauty of Zanzibar island had to feature prominently within the site. We decided to use an image of the crystal clear turquoise waters as a full-width, full-height backdrop to the content in all pages.
Home page: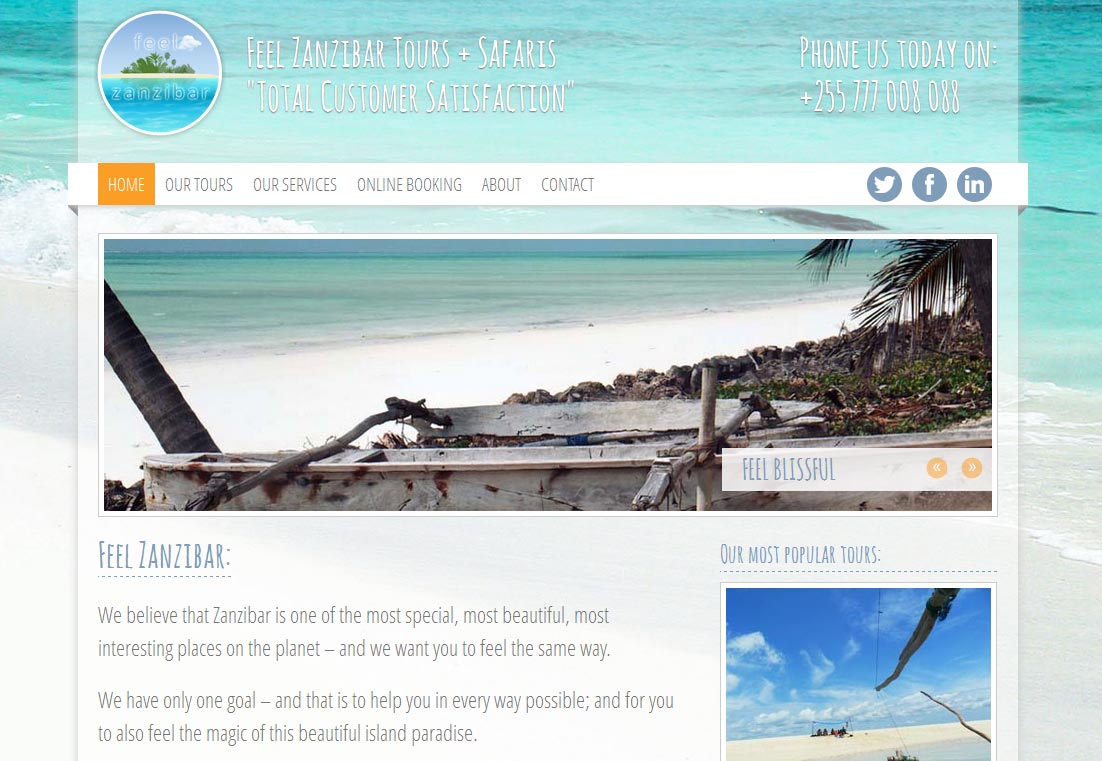 Footer:

Visitors to the site needed to be informed of the many different tours that could be booked through 'Feel Zanzibar'. The immediate visual impact of gorgeous images of wild dolphins, deserted beaches, spice plantations and the native wildlife helped draw people further into the site and help them find the information they required.
Tours Page: