James Collins
The Brief:
An exciting brief given by young author James Collins was for a front cover for his latest book.
James required, "an A4 design incorporating the title…with immediate visual impact to pique curiosity to read the samples". The subject matter was, "moody, atmospheric, oppressive…the main themes are mental illness, death, hauntings (ghosts of the past)". Set in Amsterdam, with a backdrop of the sex industry, drug abuse, religion and terrorism, the author included a request to, "incorporate the sleazy smudge of the red-lit windows of Amsterdam, poss. the silhouette of a person?"
The Response:
Buoyant at the opportunity of legitimate research into the murky underworld of the red-light districts of Amsterdam, we set out eagerly to get ideas down on paper. The author had provided us with an excerpt of the book, which helped us to contextualise the themes mentioned within the brief.
Initial look and feels were put together. A blood-red pallette represented the violent and carnal events of the opening chapter. Ultraviolet lighting  was used to highlight the shady underworld characters, and distorted concentric circles attempted to represent disturbed patterns of thought – and also the canals and waterways of Amsterdam.
Look and Feel (but not in that way):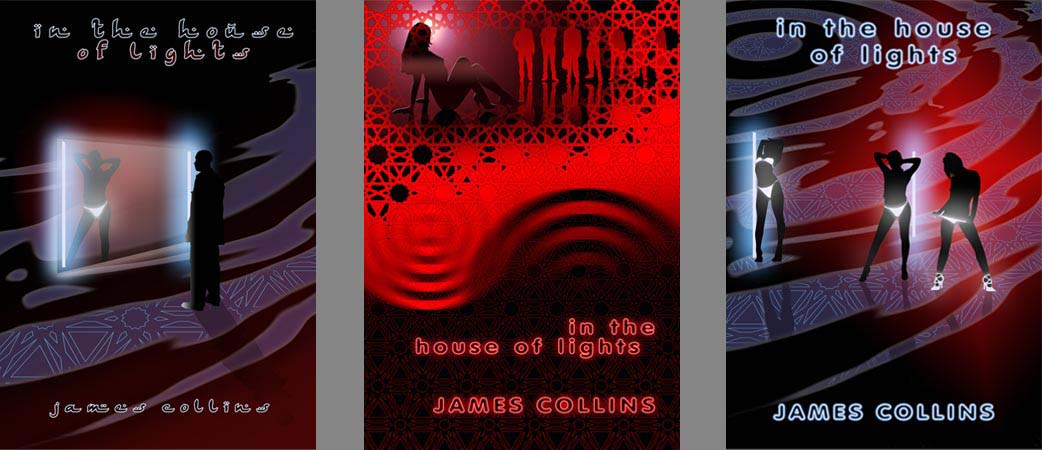 Other interpretations of the books central themes were made. The central character is a lapsed muslim, and conflict arises in him when trying to reconcile his upbringing with his current lifestyle choices. A means to visually represent this inner conflict and tie-in with the lead characters Islamic background was through the use of Islamic geometric patterns, and in particular the architectural screen.
Look and Feel: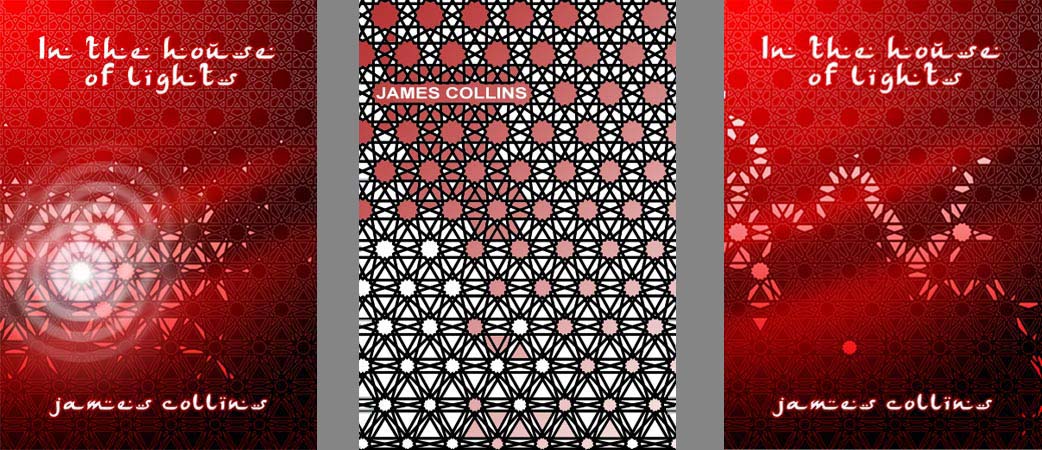 Final: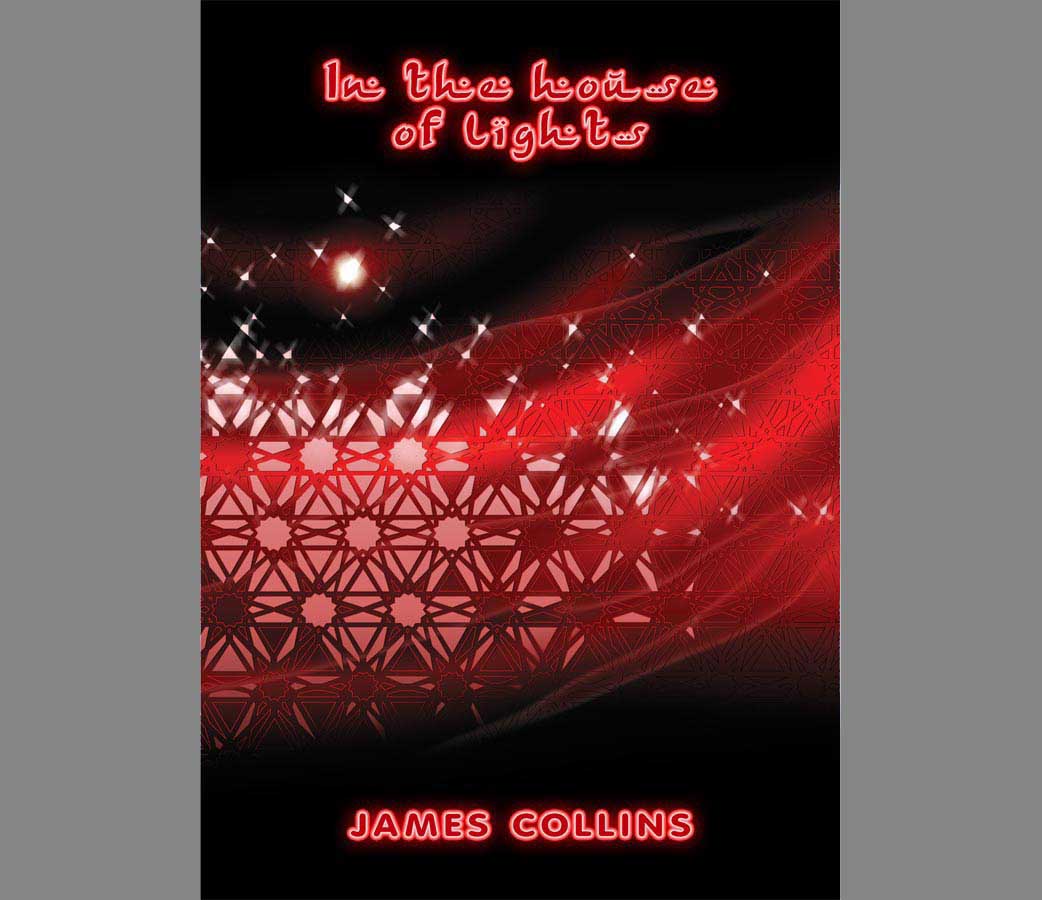 In the finished design, the seperate visual elements previously explored are all brought togther: the explosive architectural screen, the distorted concentric circles, blood-red pallette and neon effect typeface.