Kent Vineyards
The Brief:
Kent Vineyards was conceived as a useful resource to promote and provide information on the numerous vineyards of Kent. Media attention and public interest is at an all time high with some English wine-producers outperforming their continental counterparts. A simple yet attractive site was required that would offer site visitors the ability to search for vineyards nearest to them, and to see the facilities available at those vineyards.
The Response:
The opportunity to do bonafide research into wines and vineyards was one that Scribbletribe accepted gladly! We set out with enthusiasm to create a site that was elegant, welcoming and easy to navigate.
Home page: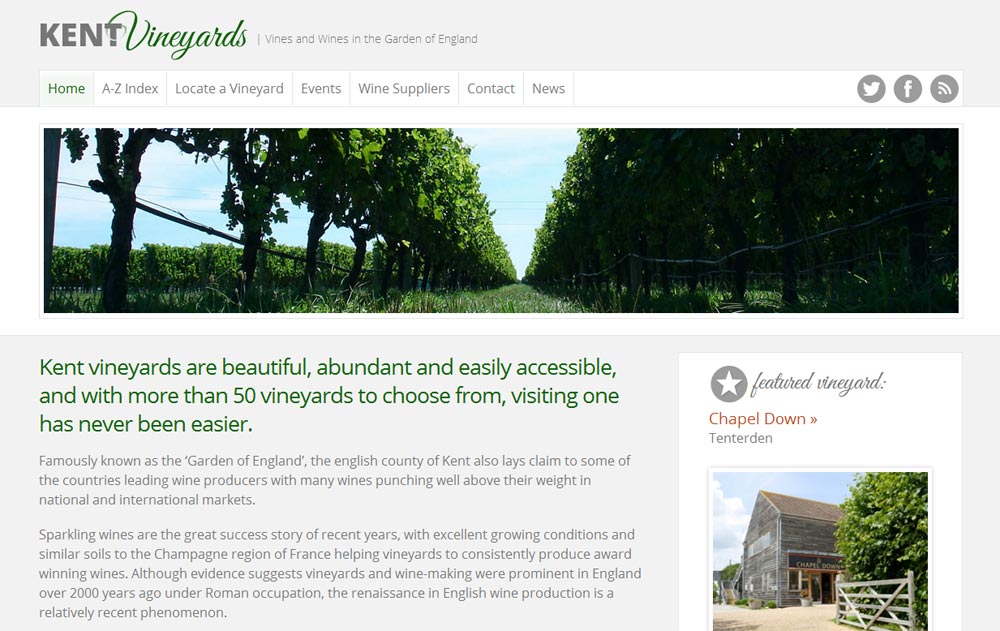 The single-most important feature of the site was to be an A-Z directory. Site visitors would also need to have the ability to filter the vineyards according to the facilities that they provided – be these wine tours, wine tastings or the opportunity to buy produce.
A-Z Index: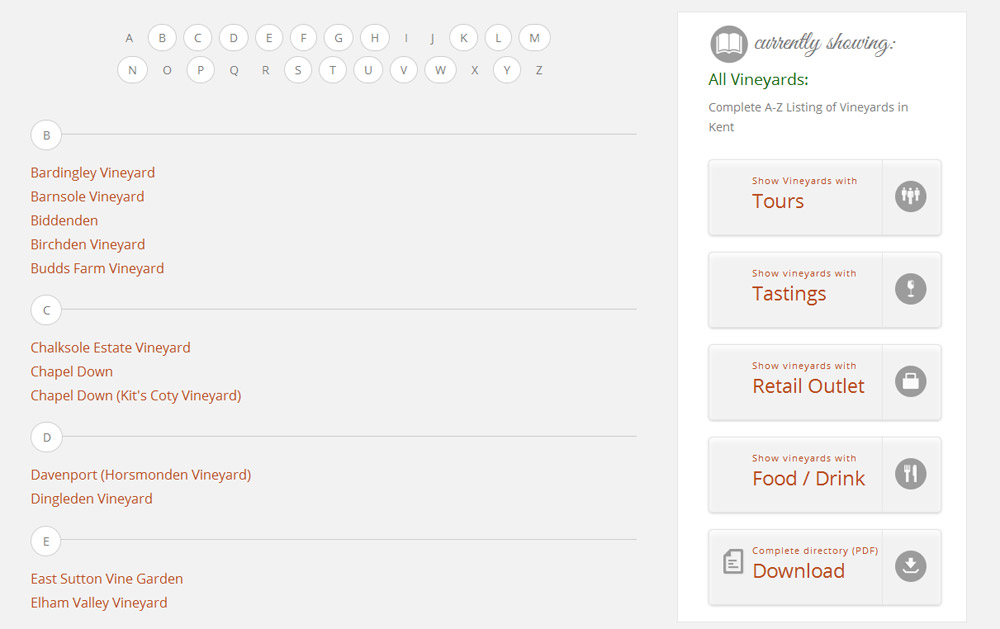 Visitors to the site could also use the 'locate-a-vineyard' feature that we implemented into the site. A map listing of vineyards, and directions to find them easily, were given simply by entering the visitors location and searching within a given radius.
Locate a Vineyard: