Machins of May Bank
The Brief:
'Machins of May Bank', a respected and long-established clothing shop required help in achieving a web presence. We were asked to create a simple yet stylish site – with a view to further additions and expansion to the site in the future.
The Response:
Keeping the layout and palette simple, we created elegant pages that would provide customers easy access to important information such as opening times, location and means of contacting the owners.
Home page: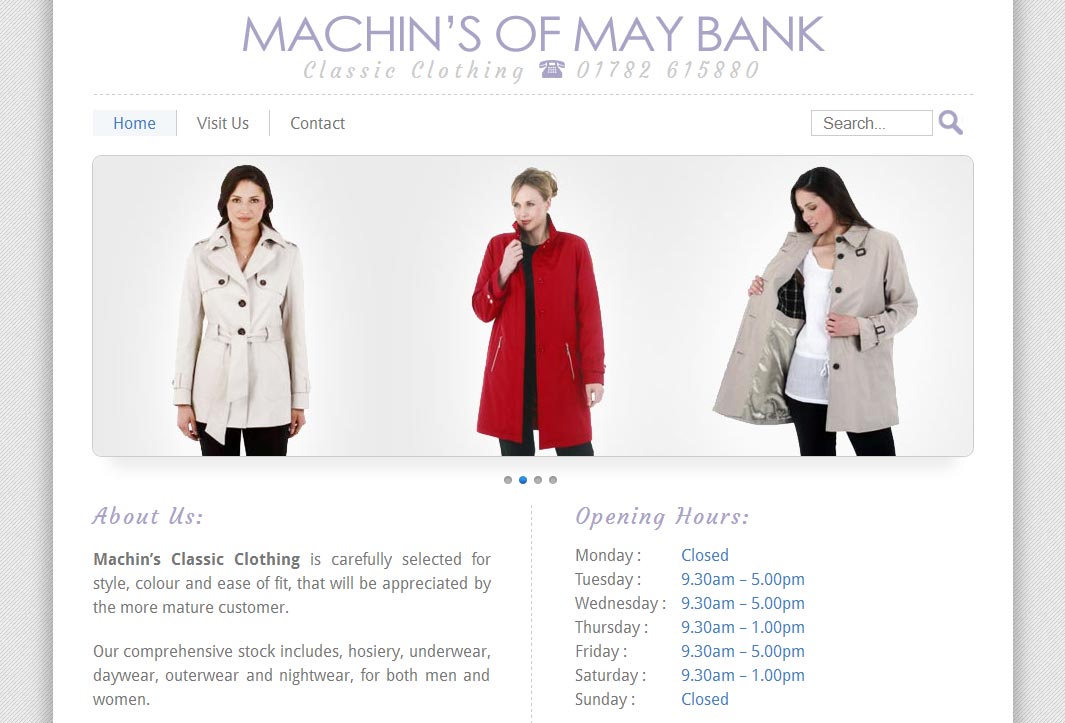 Importance was placed on the need for clear, concise and well presented directions to aid Machin's customers in locating the shop. We arranged for the shop to be added to Google Maps and included an interactive map within the 'Visit Us' page.
Visit Us page: