Mode Photography
The Brief:
Dubai-based photographer Chris Goldstraw asked for our help in creating a Portfolio site to showcase the gorgeous photos of 'Mode Photography'. The site would need to be easy to maintain and provisions had to be made for the addition of images and gallery pages as the site grew. A short bio page about Chris and a means of contacting him about photography shoots was also required.
The Response:
We knew that the star of the show had to be Mode Photography's photos; 'less' was definitely going to achieve 'more' in finding the right feel for the site. We decided on a really pared down look which incorporated simple yet stylish controls that would remain largely out of view until required.
Portfolio – Travel Page: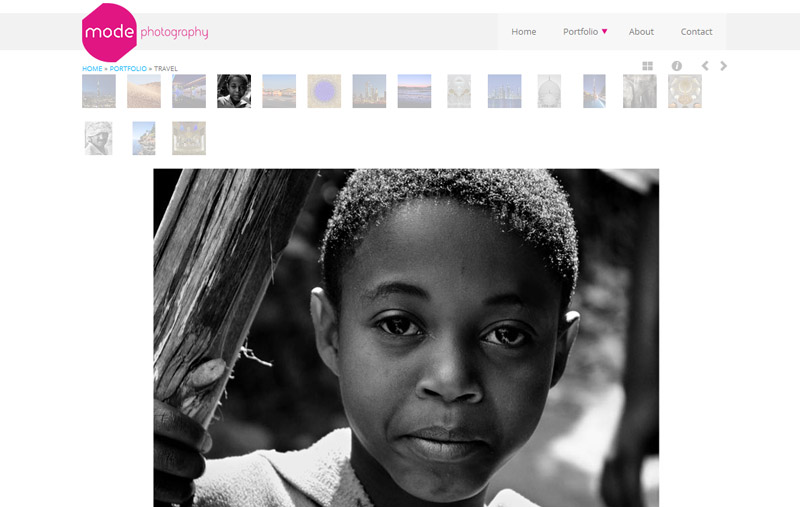 We also added a subtle dropdown menu, client logo and social media buttons. Captions added to photos could be gracefully turned on and off so that site visitors could find out details about the beautiful images on view. Although somewhat of a technical challenge, we were determined to provide Mode Photography with a fully responsive site so that mobile and tablet visitors weren't left out of the action.
Portfolio – Events Page: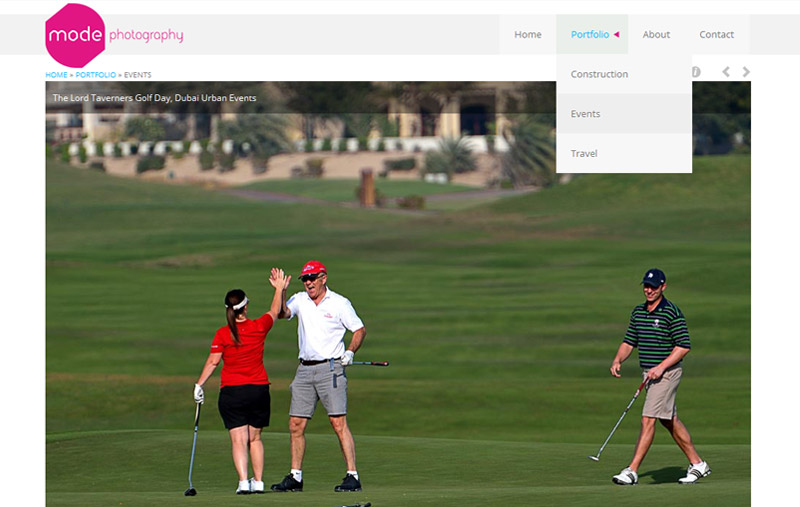 Stunning night shots of Dubai were used to head the Bio and Contact pages. We added a compact and efficient contact form so that prospective clients could easily get in touch with Chris.
Contact Page: