Prospect Magazine – Think Tank Awards
The Brief:
Prospect Magazine, a highly-respected monthly general interest magazine, required assistance in the design and development of a 'Think Tank Awards' section to be bolted onto their main website. The site needed to showcase the annual awards, described by Radio 4 as 'The Oscars of the Think Tank World', and now in their 13th year.
The Response:
The new 'Think Tanks' section needed to have continuity of style with the main site, but changes to layout and functionality were not restricted. The first thing we did was to increase the screen 'real-estate' by boosting the page width up to 1140px. Using a grid-based system, we were able to block content easily in order to provide a good user experience.
Home page: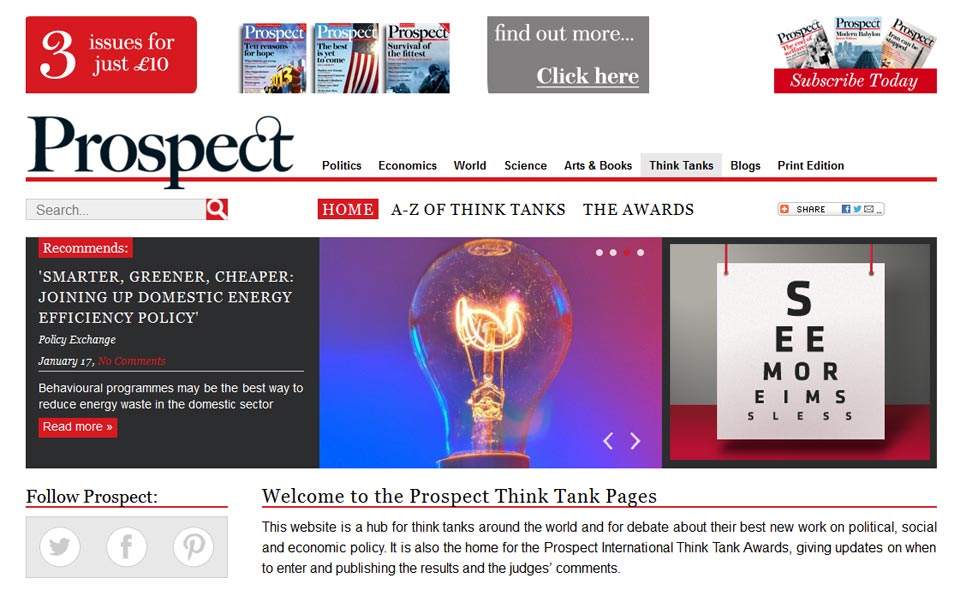 A-Z Directory: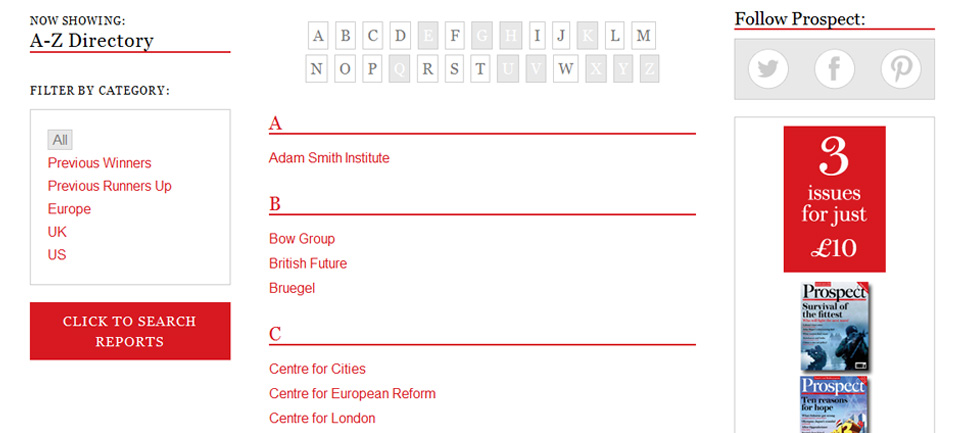 An important requirement for the site was for an A-Z index of the many contributing 'Think Tanks'. We put together a directory that grouped the Think Tanks alphabetically, and we also created a method to filter the entries by category so previous winners and runners-up of the awards, as well as their locations, could all be easily searched.
To streamline the process of populating the Think Tank directory entries with data, we created new templates that could be used within the existing content management system already employed and familiar to the staff at Prospect Magazine.
Online Entry: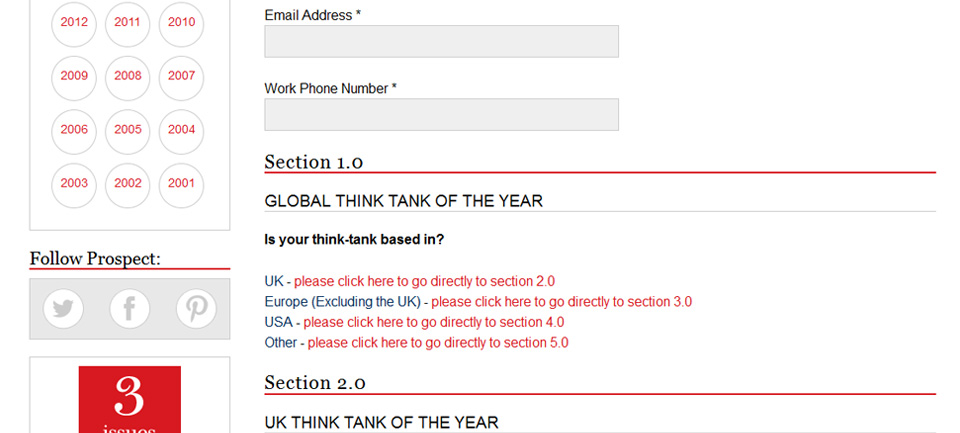 Think Tanks wishing to have their publications and reports assessed by the award judges had to be able to submit their entries online. A considerable technical challenge, we built a large entry form in which entrants could add examples of work and provide evidence of how they had helped influence government policy.
A total of 12 different text fields were needed to accomodate the various categories, together with a potential of 30 file uploads that all needed to be validated for file size and type.