Shropshire Media Network
The Brief:
Shropshire Media Network (SMN), a rapidly-expanding online network, needed help with developing their own design work into a production website. The site had to include a content management system (CMS), in order that SMN could maintain and update the site easily.
The Response:
Development work can sometimes be tough, but overcoming the many technical challenges involved is extremely rewarding. We started by hooking the site up to email marketing software so that SMN could send out newsletters to subscribers to the site.
Home page: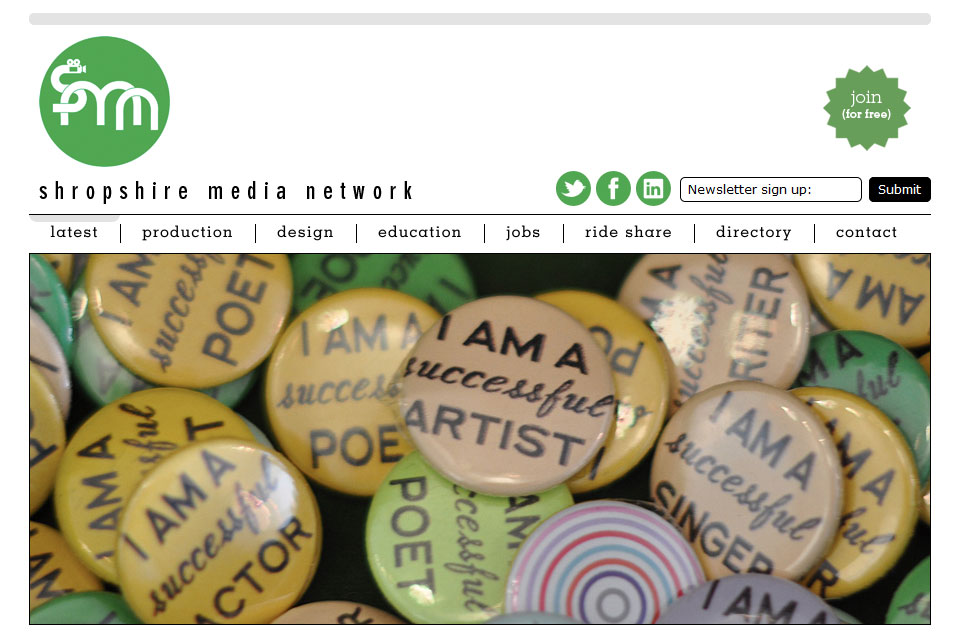 Footer:

SMN were great collaborators and were happy to take onboard any small cosmetic changes we suggested. We added drop-down menus and a 'lava-lamp' effect to the menu navigation, and also created a 'latest jobs ticker-box' and a contact form.
Latest News Page: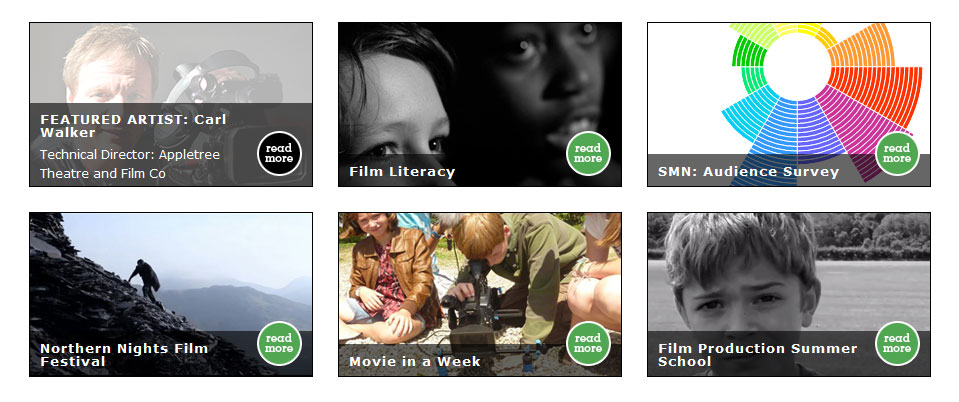 In the 'Latest News' page, a neat little effect when hovering over the image thumbnail was added – which faded out the image and slid additional text into position.