Tommy Godwin
The Brief:
In 1939, Tommy Godwin cycled a staggering 75,065 miles – a record-breaking achievement that still stands today, over 7 decades later. Out of personal interest, we thought that this extraordinary feat of endurance should gain the respect and attention that it fully deserved. We set out to bring this achievement to a wider audience by designing a fact-filled site that would present information in an entertaining and visually appealling manner.
The Response:
Contact with members of Tommy's family, and also with a leading cycling journalist, helped us to obtain archive photos and data relating to the 1939 ride. Archive photos required digital restoration before we could utilise them within the project, and masses of information and data on the ride needed to be edited and evaluated before getting stuck in.
Home page: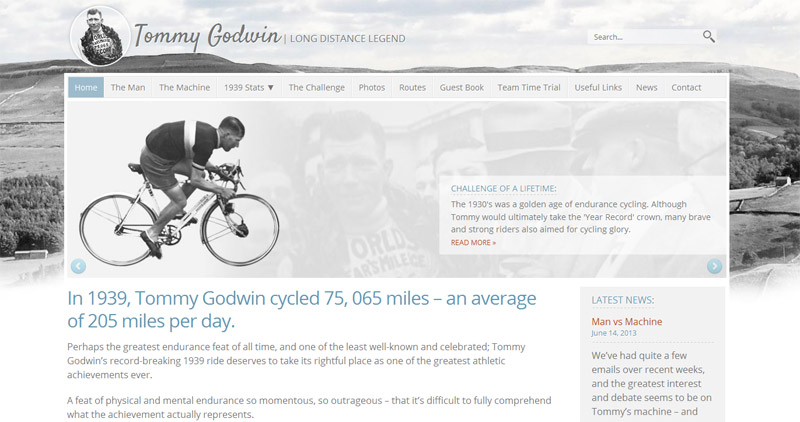 Footer:

Photo Gallery: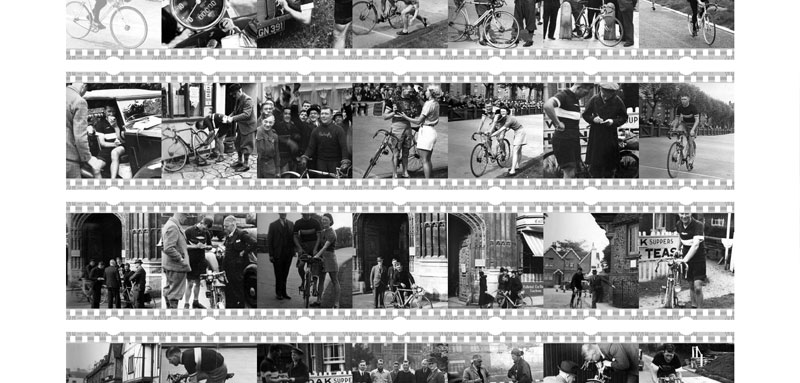 With the mileage data known for every single day of the ride, an interactive calendar was constructed in which visitors to the site could hover over any particular date and learn the mileage rode that day, as well as other useful chunks of info. The data was also represented graphically, helping to easily visualise the progress and terrific mileage involved.
Routes Page: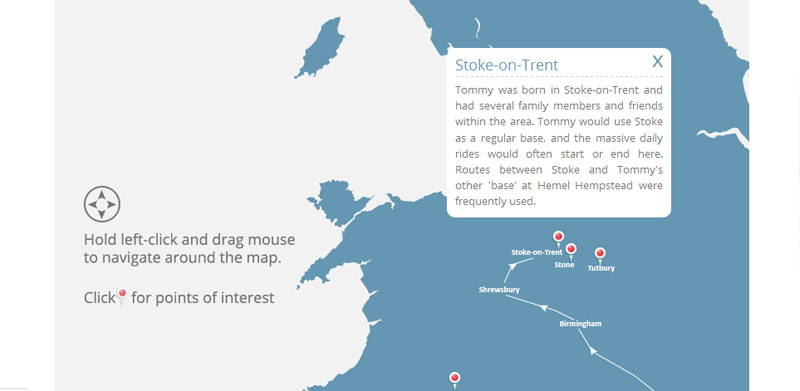 Further additions to the site included a 'Latest News' section, an interactive map of the routes Tommy rode and visitor Guest Book.