Woodworks Designs
The Brief:
Contemporary furniture designer and maker Barry Feldman asked for our assistance in updating his 'Woodworks Designs' website. We were asked to present a large catalogue of his work in a clean and well structured manner. Barry also required a way for his customers to locate his shop and also contact him for enquiries on commissioning new work.
The Response:
We met with Barry and discussed in detail his requirements for the site, looked at the many images of his work and also gained a good understanding of his own design aesthetic. We were able to come up with ideas and mock-ups for the site which we quickly developed into a full production site.
Woodworks Designs Home Page: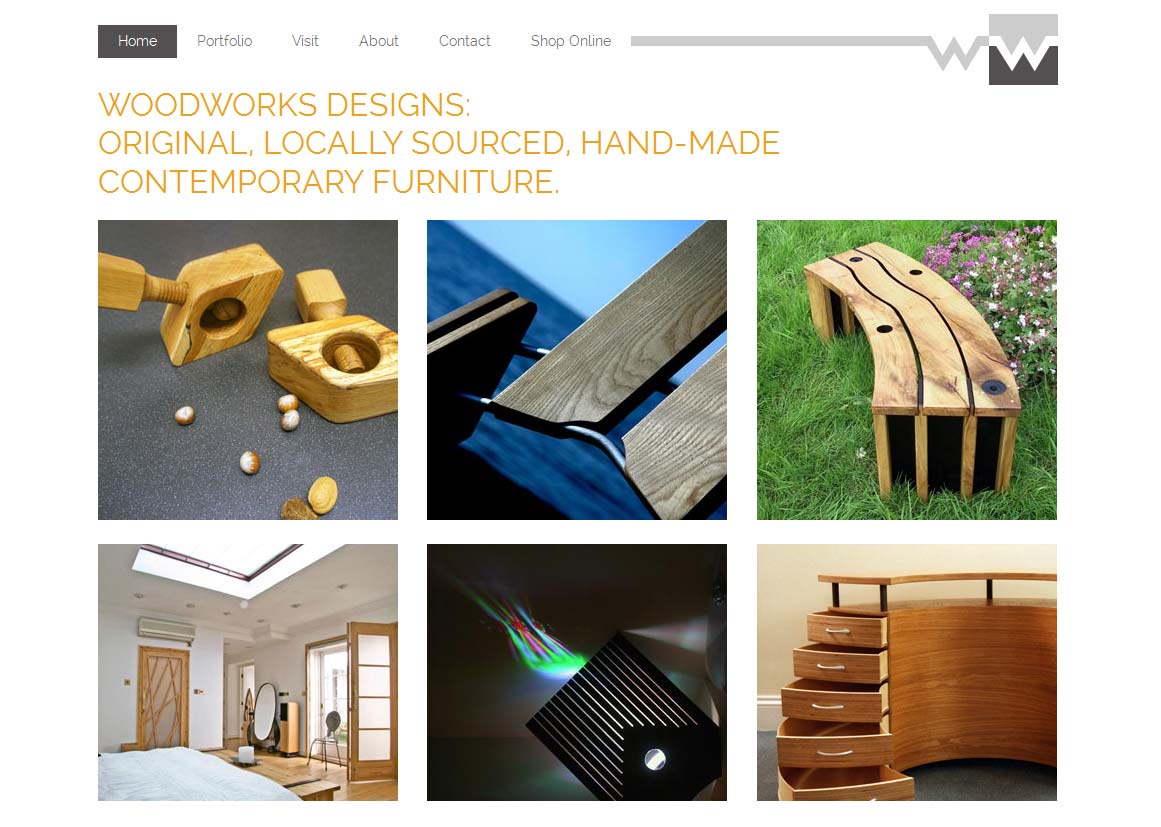 Woodworks Designs School Footer:

A four-column flexible grid was used to showcase the many stylish images of chairs, tables and interiors. A simple, elegant lightbox was used to show larger format images of the work and we also included navigation for the portfolio sub-pages. We spent considerable time and attention to edit and digitally enhance all of the images used within the gallery pages. Needless to say, we also made sure that all galleries were fully responsive and looked fantastic on mobile devices.
Woodworks Designs Portfolio: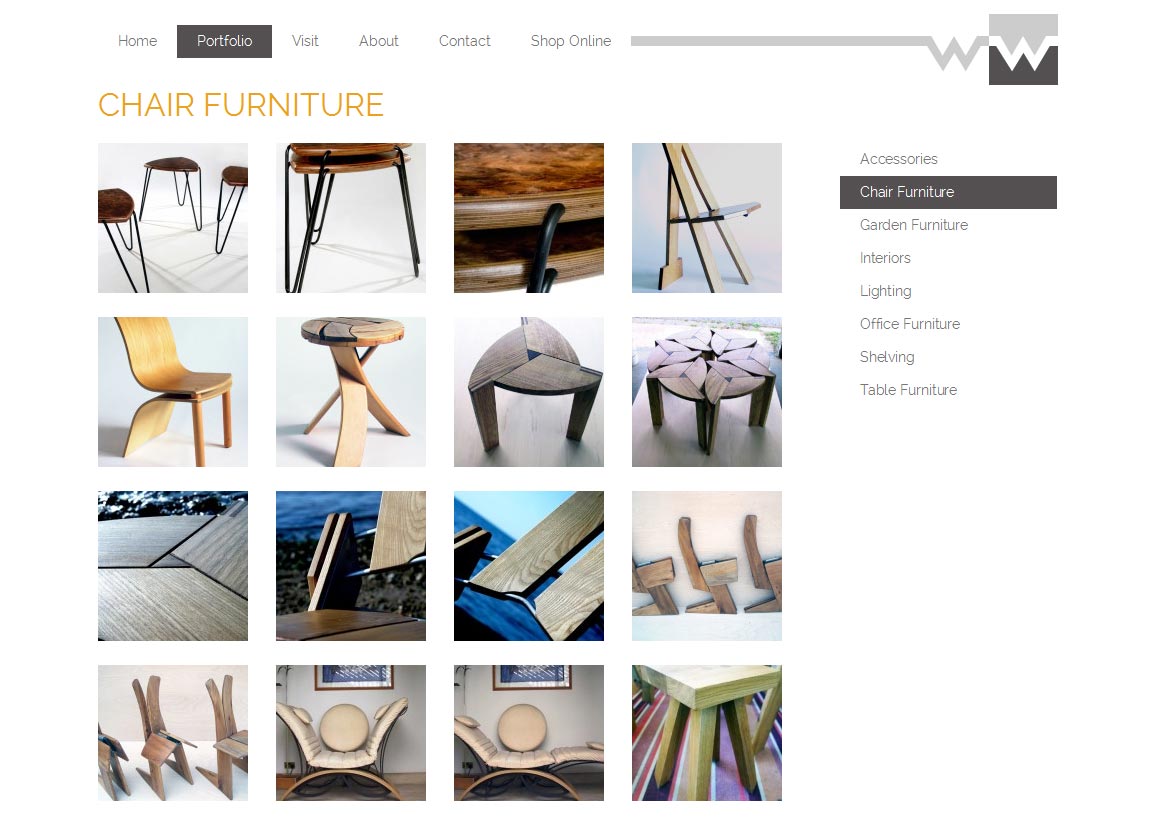 Woodworks Designs Lightbox: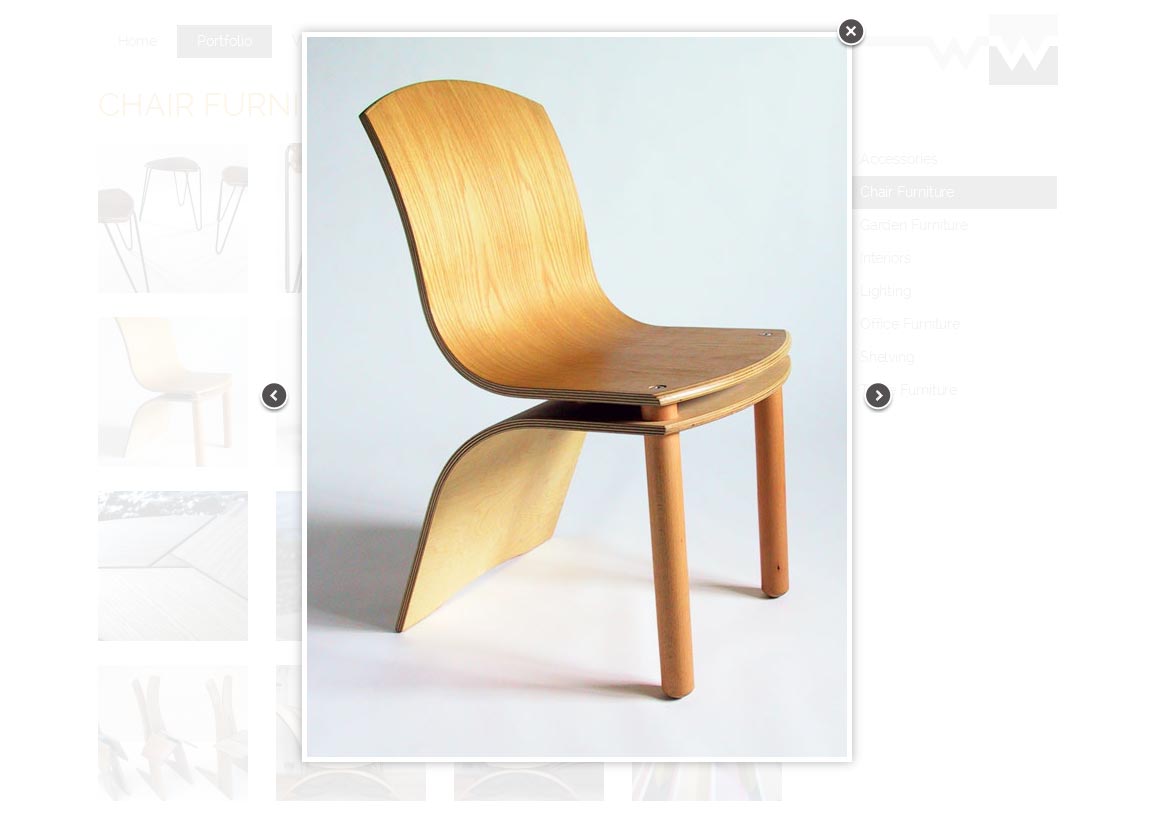 We additionally created content for the 'About' page, included a javascript validated contact form and provided links to a third-party online shop selling Woodworks Designs items. A custom and interactive map showing the location of the actual shop completed the website, and we were able to handover the site on time and budget to a satisfied client.
Woodworks Designs Visit Page: